2018 is only four months old and it's already been the toughest year for social media yet. First there was the sudden hype, then the sudden flop of Vero, a social media platform that promised 'true social' but instead delivered confusion and mind-numbing lags. This was followed by the Cambridge Analytica scandal which caused mass panic among the general public when it was discovered just how much data Facebook harvests from its users and passes onto third parties (you'd struggle to have missed the wave of memes ridiculing Mark Zuckerberg's court appearance that have popped up, ironically on the social media channels he himself created). I've also been reading a lot accounts this year from people choosing to delete social media altogether – and raving about the results. And then earlier this week, pub-chain giant JD Wetherspoons revealed that they were quitting for good, citing "the bad publicity surrounding social media".
Cue a collective gulp from all of us social media consultants. Or so you'd think. You would be forgiven for thinking this chain of events is a sign that social media is a dead end for brands- but don't be mistaken, this is just a single bump in a very, very long road. Social media marketing is here to stay, and here's why: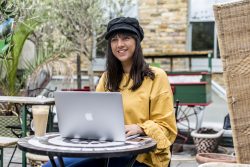 It's undeniably the best way for smaller brands to reach their audience 
For small brands especially, a social media presence is easily the best way to reach out to potential customers and engage in a genuine way. While many larger companies have already been floating in consumer awareness for years, in today's saturated market one of the only ways for smaller companies to break through is to reach customers through social media. With social media, the playing field is levelled slightly – and wouldn't it be boring if there was no variety?
It's also completely free to make an Instagram, Facebook or Twitter account (to name a few) which, again, is a win for small businesses who would otherwise be priced out of the marketing competition. A well-run social media campaign will always be more affordable and accessible than buying space in a magazine or a billboard.
You can be more available.
Nine out of ten millennials state that social media availability affects their decision to go with a certain brand. When you have an active online presence, you can respond quickly and easily to any concerns your consumers may have rather than relying on phone calls and emails which can cause delays and leave customers alienated.
You can build trust with users
According to reports, 71% of consumers who have had a good social media service experience with a brand are likely to recommend them to other customers. That is the kind of PR you can't buy. So, treat your customers well, and they'll treat you well in return.
You can show off your personality! 
I always say that this is the most important thing about social media – you get to show off who you are and the ins and outs of your company. This really gives a feel for your personality and individuality, and customers who feel like they have connected with you are much more likely to buy your product or service.
Whatever anyone says about going offline, it's still predicted that by 2019 there will be around 2.77 billion social network users around the globe. That's a lot of customers you have the potential to connect with.  Whatever the issues are with social media, the great thing about it is that it really is driven by the people, so the companies will be under pressure to iron out any issues. And it just has so much potential left, particularly for small brands. So, trust me, it won't be going anywhere soon.