We're living in a world in which we're all hyperaware of advertising. After years and years of exposure to the marketing world, we now know exactly when we're being marketed to, and, what's more, we're deeply suspicious of it. Even the cleverest campaigns are starting to look a little 'try-hard'.
It's because of this that direct marketing is starting to have the opposite of its intended effect on the audience and, in fact, puts on edge and puts off consumers. Especially particularly on-the-ball millennials.
Brands still need to market their product, obviously, but more and more they are finding themselves caught in a 'Catch 22' in which they don't want to appear to be pushing their product too much or advertising in an unnatural fashion.
So, what's the solution to this dilemma? Often, it's influencer marketing.
Influencer marketing is when a company uses key brand advocates to drive their message to the larger market in a more organic way than traditional marketing. It pinpoints people with large social followings who have sway over that company's target audience, then focuses marketing endeavours featuring those key influencers. Think: Kylie Jenner posting selfies in some on-brand sportswear on her Instagram page (the woman has a mind-boggling 113 million followers today – talk about influential!)
And it's not just the super-celebs who are influential. 30% of people say that they are more likely to purchase a product based on a recommendation from a non-celebrity blogger.
I spoke with Kahlia Grant, a friend of mine with a wealth of experience working in the world of influencer marketing, to find out more about the industry and how it can help increase awareness for your brand: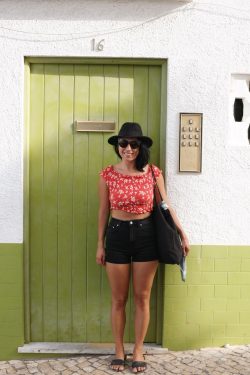 1. Tell us about yourself
My expertise is in online community building through unconventional growth hack techniques and building meaningful relationships.
I am passionate about strategising and executing social and content strategies to produce and utilise goal orientated content that aligns with the customer journey. With over 4 years' experience in influencer marketing and content production I have a deep understanding of the influencer space, social tracking tech and the industry as a whole.
My career in influencer marketing begun at Social Soup in Sydney Australia where we ran the first ever influencer marketing campaign in the country with Kopparberg cider. I built the first ever online community of influencers which is still thriving today. In 2017 I moved to London and joined Starling Bank, a startup challenger bank, as their influencer marketing manager. I then joined Visit Britain as their influencer marketing strategist where I built and delivered their global influencer marketing strategy.
2. In simple terms, what is an influencer?
An influencer is simply a person that is able to influence people in the online and offline space. In the digital marketing world however, an influencer is someone who has a built a large and engaged following, across a variety of different platforms by creating clever and relevant content.
3. What does an influencer's day look like?
It really depends on the type of influencer, but much of their time is taken up with creating content. Whether that's preparing for a photoshoot, producing and filming video or writing copy for a blog, a full or part time influencer is usually always very busy!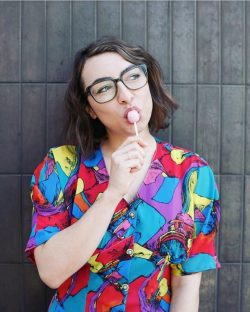 4. How does an influencer get paid?
Payment is usually dependant on the objective of the campaign and deliverables asked of the influencer. For example, some micro influencers will accept payment in the form of product, but this all depends on what has been agreed upon between the brand and influencer.
Another common payment structure is a post-by-post basis or a package deal which could consist of a series of blog and Instagram posts.
Brands are now recognising the benefits of building long term partnerships with influencers where a minimum set of deliverables is agreed upon with the expectation that the influencer will interact with the brand in an authentic and organic way. Such contracts will run over a series of months.
5. How long has influencer marketing existed for?
Influencer marketing has actually been around as far back as the 1920's, it's simply evolved with technology. Platforms like YouTube and Instagram have provided a channel for everyday people to create content and build an engaged following, however the term influencer marketing was only really coined around 5 or so years ago.
6. How many followers does an account need to be influential?
There are a variety of platforms in which influencers can exist, but let's use Instagram as an example. The average user has around 150-200 followers on Instagram, many of those being close friends and family. Even though these numbers are lower than you'd expect an influencer to have, the account owner holds a very high influence.
There are many Instagram 'Influencers' who have thousands of followers who demonstrate low influence through low engagement rates. So, when determining if an influencer is actually influential there are a variety of things to consider, their engagement rate being a very important factor.
7. What social media channel is the most effective for influencers?
This depends entirely on your campaign objective and who your audience is. If you're trying to reach a corporate audience for direct acquisition, then Instagram isn't likely to be the best choice. A thought leader on LinkedIn would prove to be more successful. If, however, you are looking to build awareness of a beauty product, Instagram would be much more appropriate compared to LinkedIn.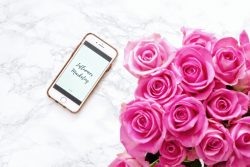 8. Do you see an increase or decline in influencer marketing?
There has definitely been an increase in influencer marketing. I don't see it going away any time soon! It's simply evolved and will continue to evolve as technology does.
9. What do you love about working in influencer marketing?
Influencer marketing is an industry that relies heavily on technology and social platforms, because of this the industry can change overnight! Algorithm changes have a direct impact on influencer marketing, as do new product features. Remember when Instagram added the 'new' stories feature? This controversial change was influenced by Snapchat and has had a direct impact on Snapchats popularity ever since!
I love influencer marketing because it keeps you on your toes!
Influencer marketing is a trend that isn't going anywhere, and its steady growth shows just how integral social media is in any marketing campaign today. Get in contact with me today on info@leilamichele.com or drop me a DM @leilamichelesocial for more info on influencer marketing to see how it may be able to help your brand!