When you scroll down your social media feed, how much of what you see now is a make-up tutorial video? How often do you see Tastemade clips boasting the perfect BBQ ribs? How much time do you spend pausing to look at a cute dog video? Facebook has been putting a lot of emphasis on video content in their news feed lately, which is why the frequency of video clips in your news feed has increased too and let's face it, Facebook are going to be on the right track aren't they.
Video content is absolutely everywhere, and it's set to take over every other form of information consumption. In 2019, it's predicted to make up around 80% of all web traffic so you can see why it's a trend you cannot afford to not to get involved in.
The humanisation of brands is massively important to the average consumer in 2018 who has become tired of over-commercialisation and globalisation and now wants to know they are using businesses they, well… like. On top of this, scrolling down a news feed your eye is always drawn towards the videos that automatically play. They are purely more eye-catching than an advert on your sidebar that your brain has trained itself to ignore. And, perhaps most importantly, it's simply easier to lie back and consume information in the form of a video form than by reading a blog.
So, what platforms should you focus on?
YouTube: has more than 5 billion video views each day
Facebook: where around 500 million people watch Facebook videos every day
Twitter: 82% of Twitter's audience watches video content
Snapchat: who generate 10 billion video views every single day
(inc.com)
The platforms I will go into in a bit more detail on are of course Facebook and Instagram (my favourites).
Facebook:
Facebook is constantly implementing new strategies to encourage their users to share personal stories through video content. It is clear Facebook are well aware that consumers demand more engaging, interactive content to capture their attentions, and a simple article doesn't always do the trick these days these days (sighing while writing this blog post).
Instagram:
In September of 2015, only 9% of Instagram ad impressions were from video content, whereas now a huge increase of 65% of ad impressions were a result of video content.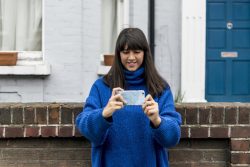 Simply put, video content generates far higher engagement and more click-throughs than traditional static posts and ads.
Facebook and Instagram both also heavily push their 'Live' option. This is proven when all your followers receive a notification as soon as you've gone Live. It's a daunting prospect I know (I haven't done it yet, but will challenge myself to try it out this year) as it's a great way to provide unique content in a totally cost effective way and can create a lot of excitement around a product / service, with you being able to communicate / connect with your audience directly.
Tip: When you plan to create a live video, it's good to plan in advance to ensure that you go live at a time when the bulk of your audience is online. Make sure you put extra effort into the first three seconds of your video in order to instantly capture your audience's attention.
Another proven marketing tool for brands is Instagram stories. The 10-second picture/video clips placed at the top of Instagram feed can drive huge engagement if used properly. There are various things you can do with Instagram stories like, offer exclusive content, show behind the scenes, showcase the product in action, show a countdown to launch event or ask influencers to contribute. It's a great insight and behind the scenes into a company which appeals highly to all us inquisitive types.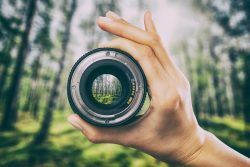 Some video ideas:
DIY
Tutorials
Testimonials
Case-studies
Unboxing
Heart-warming cause
Travel related
Behind the scenes
Daily Instagram stories
Facebook Live to announce upcoming launch
YouTube 'Day in the life of'
Businesses now on average publish 18 videos a month, and it's easy to see why. Using it to market your brand gives the all-important human touch to the business by making your organisation more personal. It shows your audience the people behind the brand, because, let's face it, we're all actually quite nosey, plus I always say, people fall in love with people and personalities over brands and companies.
So why didn't I talk about this in a vlog form rather than a good old fashioned blog? Heck I'm new and still finding my feet – give me time. In fact, one of my goals for 2018 is to venture into the ever-powerful world of video, so watch this space! For now, if you want to discuss the future of video content with me, get in touch via email, telephone or my contact form http://www.leilamichele.com/contact/