Most of us are only just blearily beginning to take our first steps into the new year, but it looks like maybe we should all just go back to bed, because it's official: Netflix have won social media marketing in 2019.
And they've done it using one of the most unlikely of methods: The humble meme.
Unless you've been wearing a blindfold (teehee) you can't have missed the vast number of memes that have spiralled from the latest Netflix blockbuster: Birdbox. Case study below: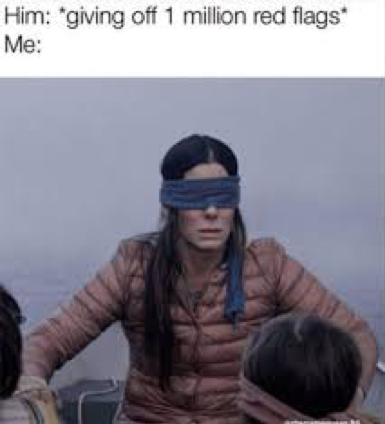 Or this.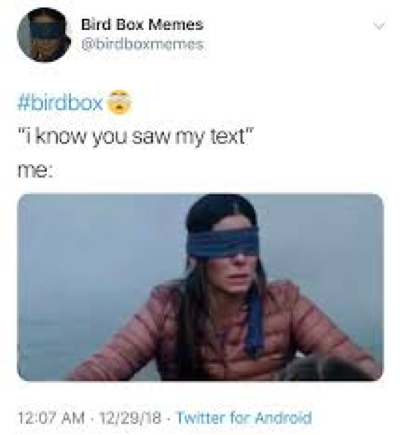 Or my personal favourite…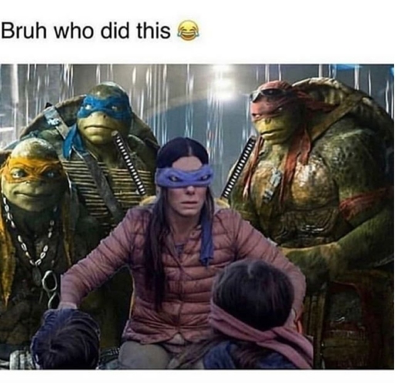 Now I've not watched the film myself (having a 10-month-old is about as effective as a blindfold when it comes to keeping up with films and TV), but I do know that it features Sandra Bullock trying to avoid mysterious monsters with the help of a few well-placed eye coverings. Yet, despite being able to tell you very little about the actual film, I feel weirdly familiar with it, because this meme is quite simply everywhere.
While it may just seem like the bog-standard funny and relatable – if not a little tired-out at this point – meme that crops up every month, it's actually something a lot more significant. Because with this meme, Netflix have done something that's actually pretty incredible: Remained hidden in plain sight as they created one of the most effective social media marketing campaigns of all time, all the while using its fans on social media to spread the message – for completely free.
(This unpredictability is exactly what I love about social media. Just when you think you know something, the whole game changes.)
The science behind one of the most successful marketing campaigns ever
Of course, they will never admit to this, but the theory goes that Netflix created a number of robot accounts or paid real accounts on Twitter and other social media sites to spread the first Birdbox memes. Their plan being to create a sense of FOMO (fear of missing out) that would nudge people to log in to Netflix and watch it.
While I don't know for sure (but heavily suspect) that Netflix themselves were behind it, I don't believe for a second that anyone could have predicted just HOW effective it has been. Because people haven't just been nudged to watch the film, they've gone on to independently create more Birdbox memes to spread the word even further. And they've managed to fan the fire of the world's most successful marketing campaigns until it became a global frenzy, once more – because it's worth repeating – for completely free.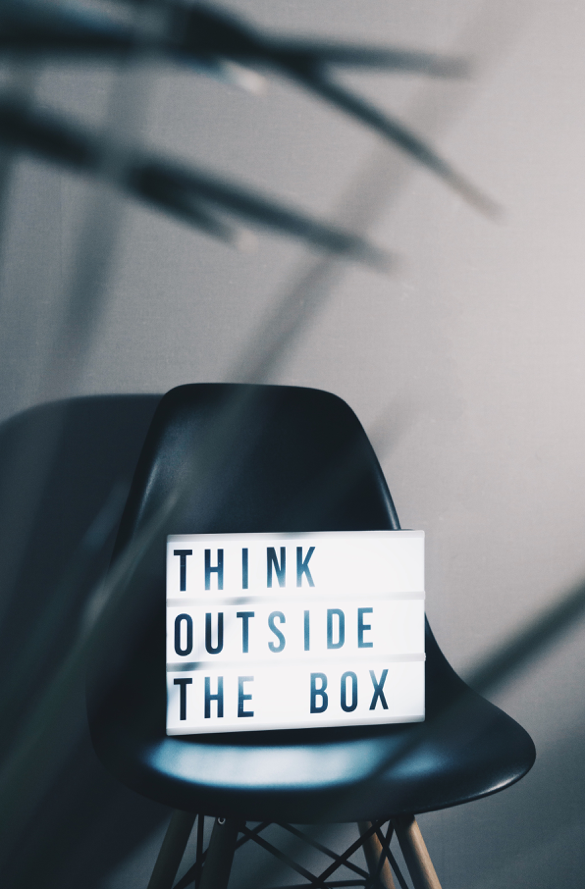 It's been so ridiculously, phenomenally successful that Birdbox had 26 million viewers in the first seven days of its release, making it the most successful Netflix film launch to date. (And considering the fact that Netflix have 137 million users worldwide and a tonne of good content, this is really saying something).
It's been so overwhelmingly effective that other brands have even begun to piggyback on its success. For example, while researching this blog I stumbled across this questionable club night based on the film/meme:
*Longest sigh imaginable* pic.twitter.com/g5X9Fd7rBZ

— Naima Cochrane (@naima) January 2, 2019
It's pretty damn smart. And to be completely honest with you, I'm kicking myself for not being the one to have come up with it. Nevertheless, I'm here to tell you that you and your brand can learn a lot from Netflix's success, because user-generated content might just be the future of your brand.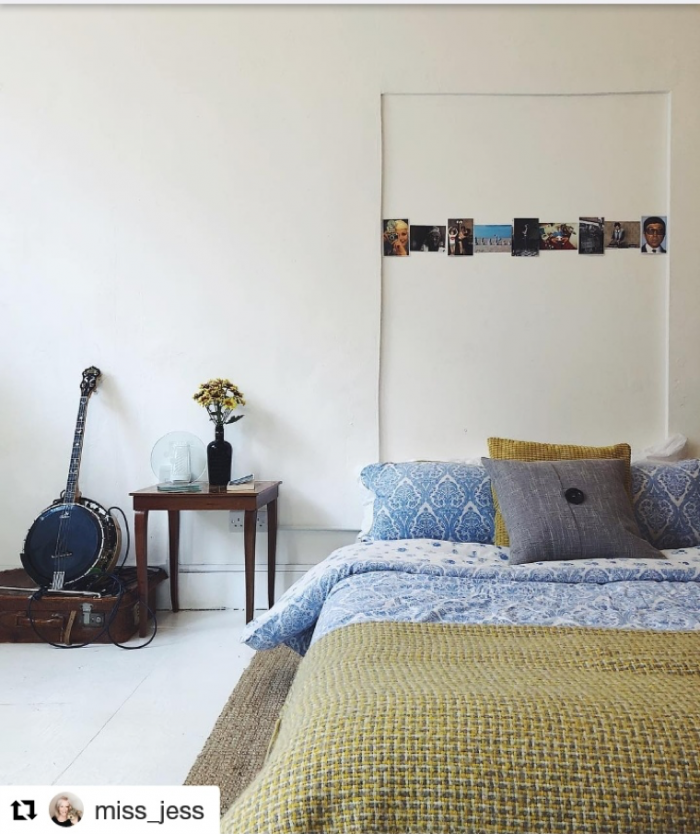 A photo we reposted for my client @propertyguardianprotection with the #pgpcommunity hashtag
So, what is user-generated content?
User-generated content is pretty much exactly what it sounds like. You know the content that you spend hours and hours every week, month and year putting together? It's content that's a bit like that but created by your followers/fans with reference to your brand.
For example, one of my clients is a property guardianship company called Property Guardian Protection. We worked together to come up with the hashtag #pgpcommunity, a hashtag that brands each of its posts and which its followers can use if they are ever uploading a photo of the space they live/work in or any other posts relating to the community.
What's really great about this content is that not only is it created for free, it's actually way more effective than simply uploading your own content. 76% of people find content posted by consumers to be more authentic than a brand's own content, according to Stackla. As I always say, authenticity is quite literally the most important thing about social media marketing, and 86% of respondents in the same survey agreed that authenticity is an important factor in them deciding which brands to use.
How can you use this for your brand?
If you're a small business, you're unlikely to be able to make the same waves that Netflix have done. But this doesn't mean that you can't make use of user-generated content to create a splash of your own.
One of the really great things about user-generated content is that is there are a load of ways to use it and it can be really flexible to fit to your brand. Here are three ways I've successfully employed user-generated content in the past:
Encouraging users to tag you
It's really worth encouraging users to tag you in photos of them using your product or service. So, for example, if you were a brand that sold boutique furniture, you could create a post asking for your followers to post photos of their rooms and what they'd done with your products – with the promise of regramming them if you like the image. You could even consider running a competition where the user who posts the best photo gets a discount.
What's really great about this way of using user-generated content is that not only do you benefit from free content, your users will also automatically promote your brand to all of their followers when they post.
However, if you're going to regram images, do make sure that you're editing them in your standard form and adding your normal filters to ensure you're staying on-point with your brand. As great as user-generated content is there's no excuse to for it get in the way of your feed consistency!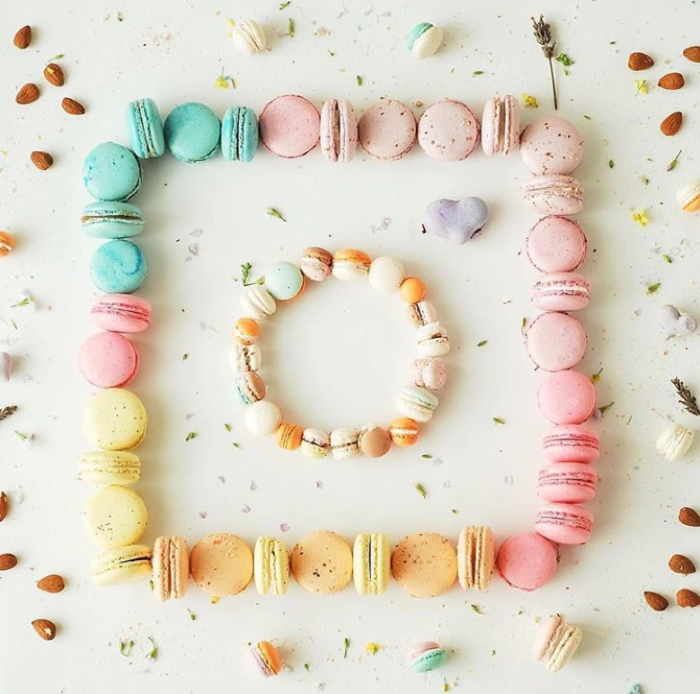 Creating a hashtag
Perhaps an even better way to create user-generated content and to make sure you're always branding your brand is to create your own hashtag, just like I did with #pgpcommunity.
Encourage your users to start using the hashtag when they are posting in reference to your brand and boom: You've got a whole trove of content to choose from. But make sure you check that no one has already claimed the hashtag because the last thing you want is a load of confused content that absolutely does not promote authenticity.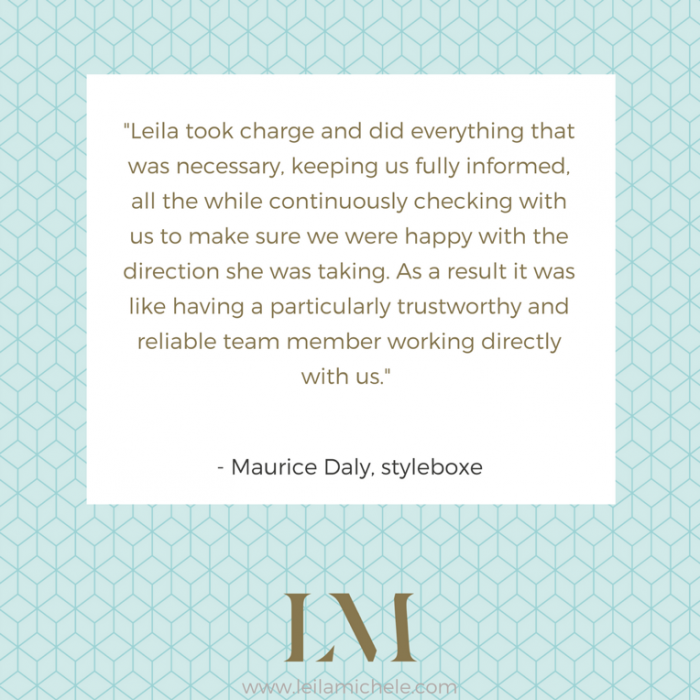 Use feedback
Something I always make sure I'm doing with my clients and my own social media is making good use of customer's feedback. If someone has something nice to say about you and your brand, don't just let it make your day – well, DO definitely let it make your day – but also use it!
There are a few ways you can do this. You could put it in your stories or you could use it for a caption (again a time saver fohttps://www.canva.com/r you), making sure you give a shout out to the user who provided it. But my main piece of advice is to create a graphic which is in keeping with your brand, like my own in the image above (and seriously use Canva because it's actually a lifesaver), and use it to post customer quotes and feedback.
These are just three ideas for ways you can start to implement user-generated content, but there are a million ways you can start to use it and ways that are completely unique to your brand – just like Netflix's Birdbox meme which could only have ever worked for them. And – bigger picture here – as soon as you start to view your followers and brand loyalty as a resource, trust me, you won't look back.