This month I asked my friend, former client and photography extraordinaire, Kim Burrows, to do a guest blog about getting the perfect images for Instagram. Here's what she had to say:
My name is Kim Burrows and I work as a photographer.
I have my hands in a few areas of photography. Firstly, landscapes and street photography from my travels around the world and my everyday life here in London, which fall under my company 'Flights & Lights'. With 'Kim Burrows Vegography', I also work with vegan food, check out for more on this. Thirdly (and probably most importantly) is my wedding photography. It's been 4 years since I photographed my first wedding and I have been featured in Vogue Brides Magazine and named as one of the Top 11 Photographers in London.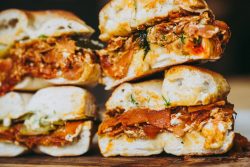 Because of my career, Instagram is a major, major part of my life. And it is the epitome of social media for business owners, because in 2018 the world moves a lot faster than 10, 8 or even 2 years ago. So, let me tell you about a few of the editing techniques I have discovered for Instagram imagery since starting my businesses:
Minimal Input
It's important to decide on the right photo. Do not get snap happy and post your top three shots (I've learnt from this). Do not post the same photo in slightly different angles across three days of posts. Do not post more than once in a day (if you can). Instagram does not like this, it doesn't like spam and neither do your clients. You want minimum input and maximum results. Pick one photo that has everything you need.
Straighten and crop
The first thing I do when editing in the Instagram app is to straighten and crop an image. Nobody likes looking at wonky images and users will immediately know something is up. Their eyes will be drawn to an image that is in the correct position and is cropped correctly. Images don't have to be perfectly straight but find where it is 'your kind of perfect' and keep changing it until it looks good and it pops.
The 'Rule of Thirds' is great when cropping an image: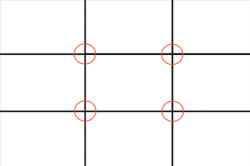 Imagine your image with this overlay (above), now put your main subject around one of those targeted areas, and your image will become increasingly attractive to the eye. If my image below had been cropped so she was centred, it wouldn't have been as striking. Luckily, Instagram has this grid on the image during the upload process, just hold your finger down and the grid will appear, it also lives in the area when adjusting the rotation. Use and abuse it!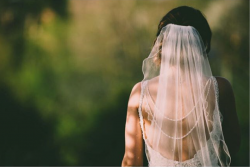 Edit, edit, edit
The most crucial bit of advice I can give you is that editing a photo is important. Don't panic if you don't use an editing software like Adobe Photoshop – even I don't use that – Instagram already has everything you need to correctly edit your image.
However, I'm here to tell you to not use any of the filters it offers up. If you want to be noticed, then you need to be unique. To do this is to create your own personal edit. This does take a long time to settle on, but it does work.
Someone said to me recently that they saw my image in a magazine and, while it didn't have my name against it, they knew right away it was mine. That right there is why I put my efforts into editing. You need people to remember you, your brand and your business by your images.
So, open up that image and hit 'edit' because you don't need those automatic filters anymore. Look at your image and see what it needs. Is it too bright? Is it too grainy? Is it too dark? Work your way through those edits until you feel you have it right. Here is an example I did using Instagram and the edits I used for this image.
Before: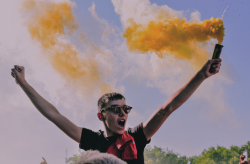 Firstly, it's way too dark. That sky needs to be vibrant, his skin tone needs to be warm and those colours need a boost. The reason he is quite dark is because the sun is behind him and he is in the shade, so I need to even it out without losing the blue sky.
So, I adjusted the following:
Brightness – Up by about 10%
Contrast – I LOVE contrast-y images, so I whacked that up by about 25%
Warmth – Be careful as this option can become overpowering. Think of the warmth edit as if you're either adding blue or yellow to your photo, too much of either of those it can ruin the image. I added a little warmth, because I know there are other ways to boost the yellow, but the warmth can definitely add to his skin tone.
Saturation – This can be so useful, especially in images like this with loads of potential colour going on. But BE CAREFUL, you don't want to go overload on any edit. If there are humans in your photo then saturation isn't your friend (warmth is), for landscapes you can definitely have more fun. This image I can use it because he is in the shade and needs that added vibrancy.
Highlights – If your image has a lot of light or white in it, then you can really alter these using this edit. In this image if I bring the highlight down then you can almost see an outline of the smoke, whereas if I put the highlights up then the smoke becomes almost part of the sky. Move it up and down and see what works best. For me I have gone with a bit more highlight so the yellow part of the smoke really shoots out of the image.
Shadows – These work very closely with Highlights. Usually if one goes up, the other comes down. It's not always the rule, but it tends to work. In my case the boy is in the shadow and I'd like him to be a bit brighter, so I'm pulling out the shadows (which means I'm moving the lever to the right).
Now this is where I stop because I've made edits to the options I want, but after making some, I've altered others.
For example, if you pull out the shadows then you decrease the contrast, you're making the image softer and with less features, so I'll now go back and maybe increase contrast or hit the 'structure' option up. The highlights might have made it a lot brighter, so I may need to go and decrease the brightness, the saturation may have made it too warm, so I decrease the warmth, and so on. Take the time to work through your options until your image is right.
TOP TIP: Every time you edit press and hold your image to see the old version, this is when you really notice where more changes need to be made.
Here is my final shot: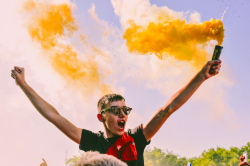 Before: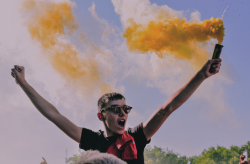 Overall this needs to be your image and your style. Make sure your feed looks like YOUR feed. Once you settle on an edit you like, then stick with it and create your very own brand.
Of course, if all of this is too much for you and you don't have the time, then hiring a social media consultant (like Leila) can be incredibly helpful. I have used Leila myself and she really helped my business grow and free my time up to focus on my work.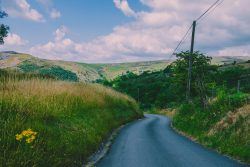 And if you're ever in need of a photographer, I photograph small businesses across the UK, so shoot me a message and I'd be happy to chat further about this. Alternatively, I do offer photography classes to boost your skills in taking photos and editing for Instagram.
Happy editing!