In December 2017, Instagram's wildly popular Stories (which currently has an utterly mind-blowing 400 million active users a day FYI) found a new format with the introduction of Highlights. It's a super-nifty feature that allows you to pin content to your page that was previously posted to your Stories. This allows you to forego the 24-hour viewing window Stories normally get and give your once ephemeral content a new, more permanent home.
It was a gamechanger for big fans of Instagram stories (me!), because it allows you to give your favourite stories a 'forever home' – whether you want to use it store your finest attempts at photography or videos of the particularly bad dancing from 'that' party.
In case you've somehow managed to miss out on this feature so far, you can view a users' Highlights just below their bio: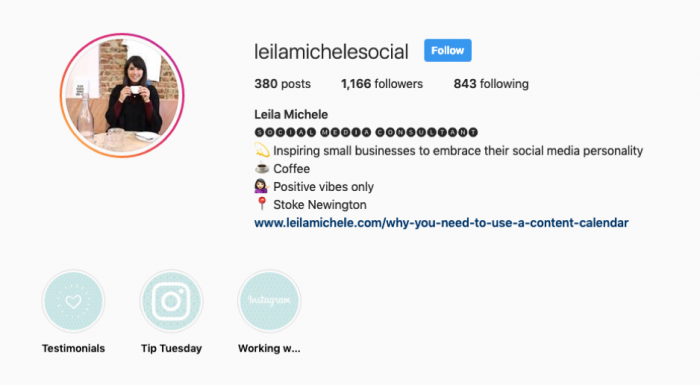 How to set them up
Highlights are super-easy to set up. Simply tap the 'New' circle at the far left of this section and from there you'll be able to choose any story from your archive, select a cover and give it a title. It will then appear as a circle that, when tapped, will play as a stand-alone story.
They are then on your profile until you decide to get rid of them, and you can have as many as you like. To edit or remove, simply tap and hold that highlight on your profile.
Pro tip: While Instagram will allow the name of each highlight to be fifteen characters long (spaces included) only ten characters will actually appear when pinned to the top of your site, so ideally keep titles to ten characters or below if you want it to look a bit neater.
The absolute best way to use the feature is as a fleeting glimpse into your inner workings. And this is exactly where the Highlights feature comes into its own for small businesses: It presents you with a shed-load of ways to creatively show off your brand.
But despite how brilliant a resource it is, it's still a woefully underused feature, especially by smaller companies that stand to really benefit from it. So, below, I look at four of the (many, many) ways you can start to utilise Highlights.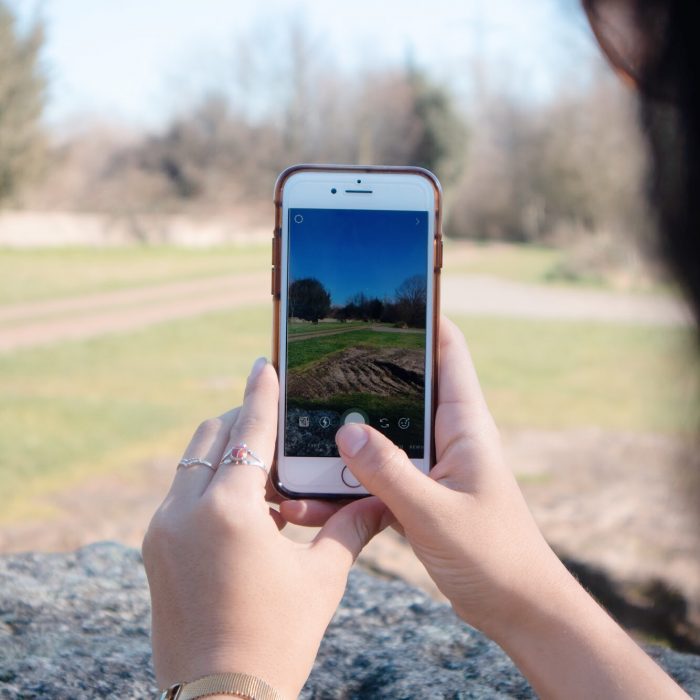 As a 'Who We Are'
The first and most straightforward way of using Highlights is to give an overview of who you are and what you do as a brand.
I really cannot stress this enough: Instagram is all about your personality and what makes you unique – that's the only way to stand out from the one billion active users Instagram currently boasts. And recent studies show that 79% of millennials and 84% of other generations prefer to use brands that let their personalities shine through on social media.
So, it's a great idea as a starting point to set up a Highlight called something along the lines of 'Who We Are' or 'Our Story' which could include videos and images of you, your brand and your staff. For example, you could open with a short clip of you speaking to the camera about the very beginnings of the company, follow it with some images of your product or office, then finish it off with a fun boomerang of your staff. Now you're immediately promoting your uniqueness, authenticity and personality – and users will feel a greater connection with you. These are the relationships that translate into large and engaged communities.
Check out my previous blog, 'How to Brand Your Small Business on Social Media' for more tips on cultivating your personal brand and repeat after me: As a small business, your personality is the best weapon you have.
Promote your hashtag
By now, you're probably aware of just how much I believe in the importance of creating your own hashtag. It's a brilliant way to encourage engagement right off the bat because when you create and implement your own hashtag, you've immediately branded your content and inspired your followers to start using it too.
Highlights give you the perfect opportunity to pull all the content branded with your hashtag together in one place and pin it to your page easily. This way, your hashtag and your branding will immediately be obvious to anyone glancing at your Instagram.
Highlighting the hashtag also means that people will be extra encouraged to start using it in the hopes of having an opportunity to also be featured on your page. This is especially effective when you have a large following and a community of users utilisingyour hashtag. You could even run a competition to get your users creating posts with your hashtag (maybe by promising the chance of a discount on your product if you choose to include their post in your Highlight).
For example, for my client Property Guardian Protection I created the hashtag #pgpcommunity and encouraged followers to use it on posts related to the work they do and the spaces they are in. I then feature them in the pages Highlights. This way, their branding as an edgy and art-loving company is immediately identifiable to anyone visiting their page.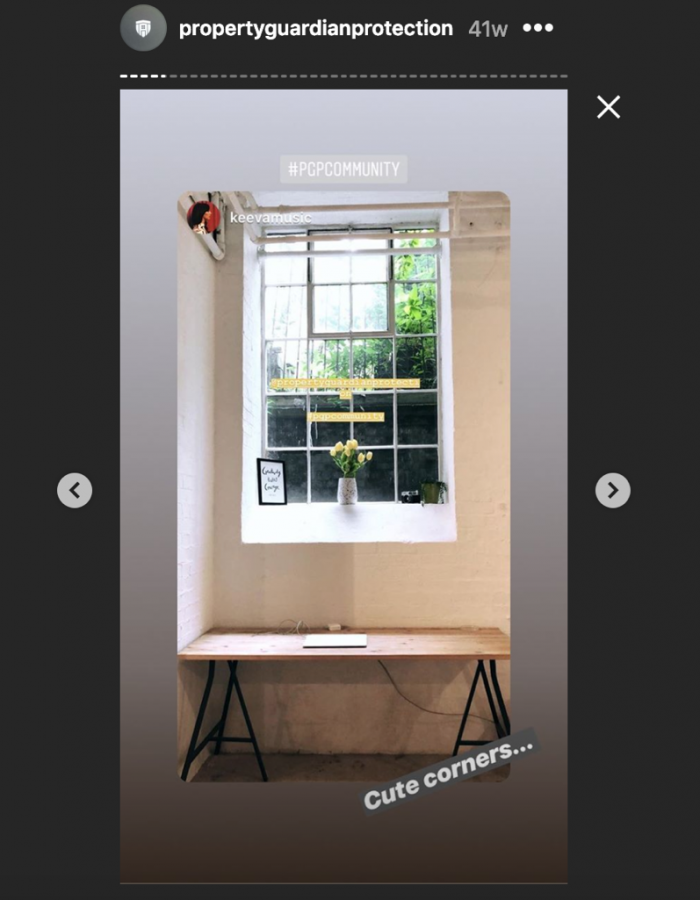 Create tutorials – with links to your product
If you feel like being a bit more creative (and you're confident in front of a video camera because this is a must) tutorials or DIY highlights are another brilliant use of the Highlights feature.
Social media users today know immediately when they are being marketed to and they are really put off using a brand that is blatantly flogging products at them. So, it's critical that you develop a relationship with consumers that's centered around an offering you can give them, rather than simply using social media to sell, sell, sell. I tend to stick to the 1:9 rule: For every one piece of content that is a direct sell, give your audience nine pieces of content that are for them. And tutorials are a brilliant way to give your audience something they want that is actually helpful to them – complete with links to your product, of course.
So, if you're selling makeup, use your Highlights to create a makeup tutorial demonstrating new techniques to your followers all while showcasing just what your product can do. If you sell vintage clothing, Highlight a video of yourself dressing up a look five different ways, and remind the viewers what you have on offer. If you're a plumbing company, show off a couple of your best tips for maintaining pipes while letting watchers know your company hours. The possibilities really are endless and entirely unique to each brand's individual personality.
And one of the best things about creating tutorials is that you are immediately setting yourself up as an authority within your industry and therefore creating trust. There are few better ways to create an authentic, mutually beneficial relationship with your audience – if you're brave enough to get in front of the camera that is!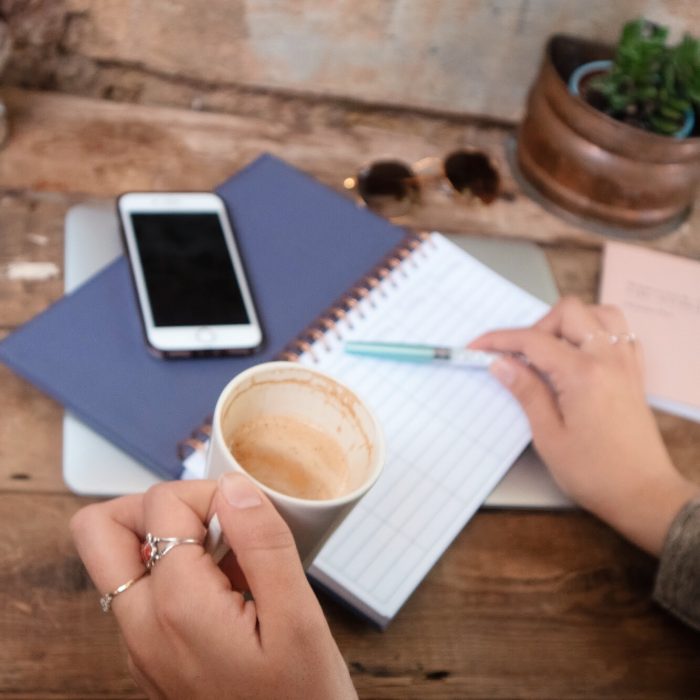 Cross-promotion
If Instagram is about one thing, then it's about community. Finding and building communities of likeminded people and brands that support each other – that's what makes it such a perfect place for small businesses. So why not use Highlights to promote some of your sister companies and have some of them do the same for you? That spot below your bio is one of the best places to promote your business partnerships, whether it's a brand collaboration, your best friend's company, an influencer takeover, or everything in between.
Practice makes perfect
Like anything in social media, finding the right Highlights strategy for your brand will take a bit of experimentation to get right, so if something doesn't work for you, then I'd advise trying a few different approaches. But most of all, just have a bit of fun with it. I cannot say enough times how much your personality is worth online, and Highlights is just another feature that's made for you to show off you.
And if you're still short of inspiration, go and check out how I've used Highlights on my own Instagram page.